Starters
Try our Grand Sampler Platter!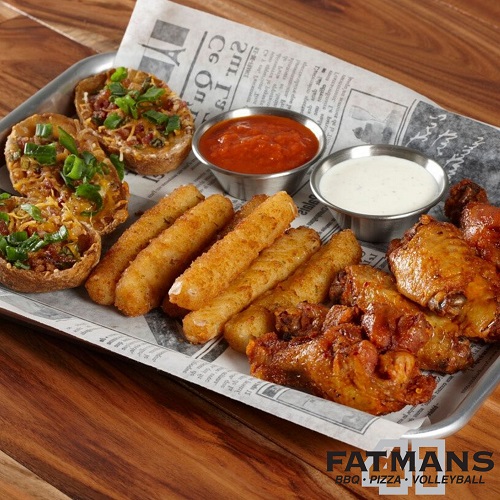 Grand Sampler Platter
Four wings, mozzarella sticks, potato skins and chicken strips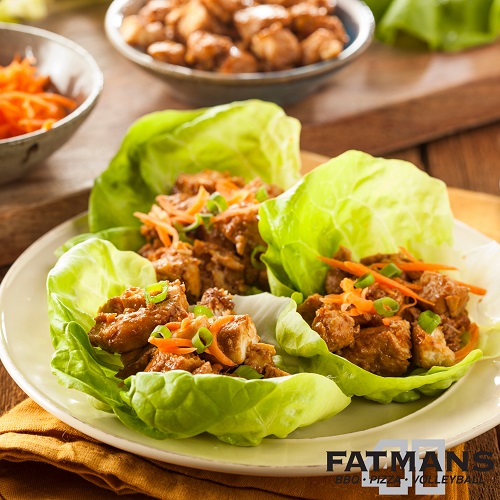 Thai Chicken Lettuce Wraps
Chopped veggies & chicken sautéed in peanut sauce with crisp lettuce cups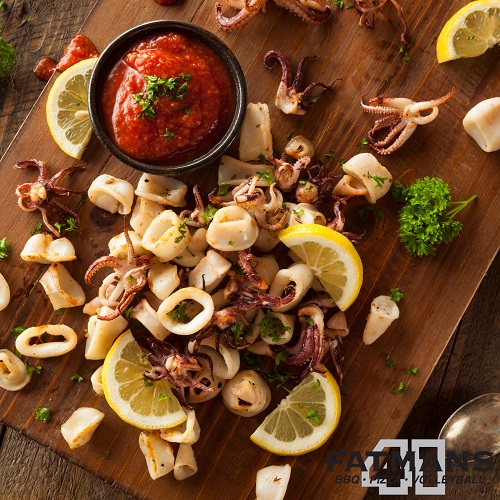 Hand-Breaded Fried Calamari
This Fatmans favorite is a must try! Lightly breaded and deep-fried golden brown. Served with marinara or cocktail sauce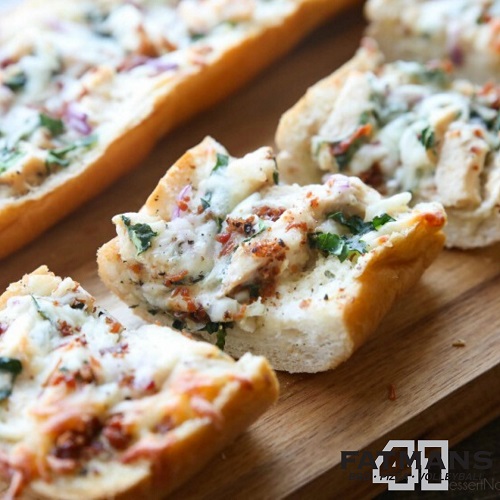 Chicken Garlic Bread
Garlic bread topped with grilled chicken and mozzarella cheese. Served with marinara sauce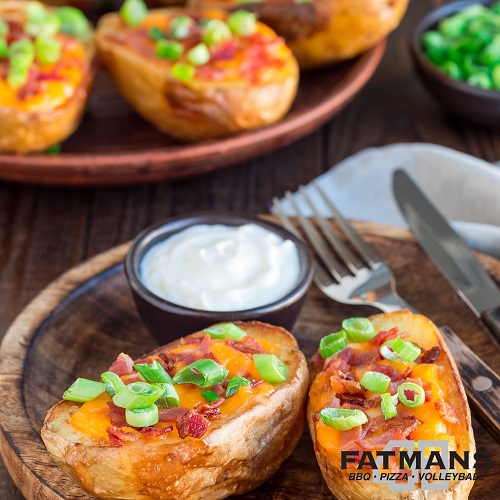 Potato Skins
Potato Skin stuffed with cheese and bacon, topped with tomato and chives. Add Smoked Brisket $2 - Spicy Ground Beef $1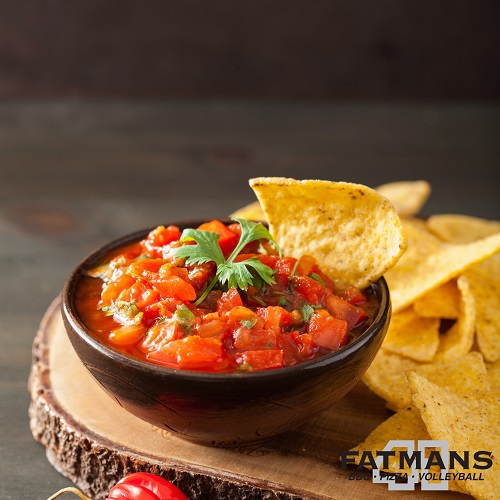 Chips & Salsa
A large basket of crispy tortilla chips lightly salted and served with our homemade salsa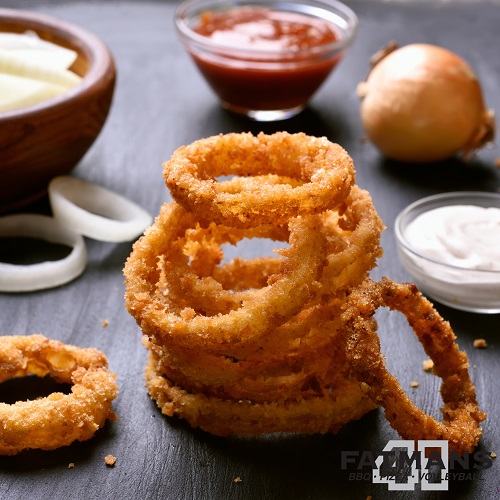 Hand-Battered Onion Rings
Large, crispy, deep-fried onion rings served with our spicy chipotle sauce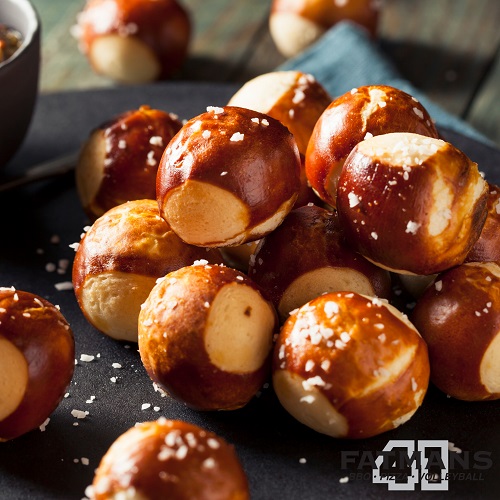 Soft Pretzel Nuggets
Served with nacho cheese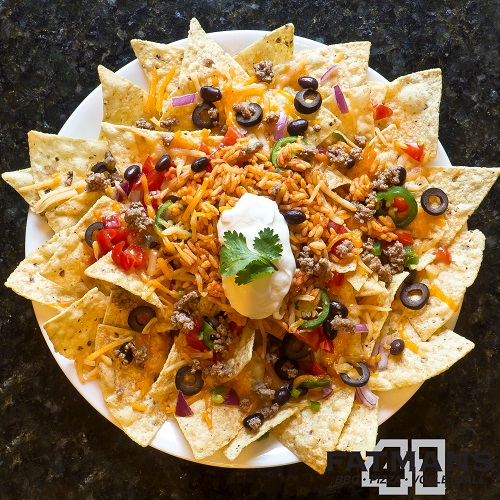 Fatmans Famous Nachos
Pulled chicken brushed with BBQ sauce and served over freshly made tortilla chips with sour cream, chives, lettuce, tomato and nacho cheese. Ground Beef, Pork or Steak. Substitute waffle fries $3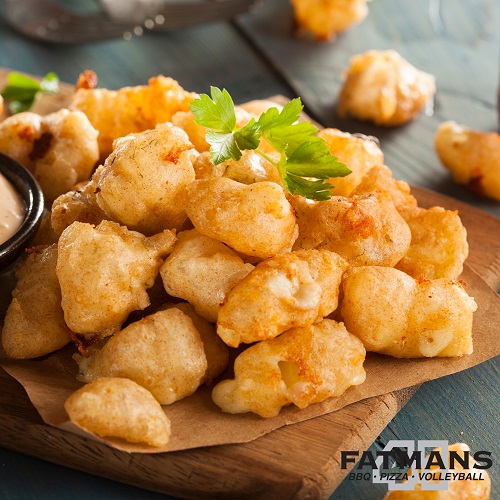 Sharp Cheddar Cheese Curds
Served with ranch dipping sauce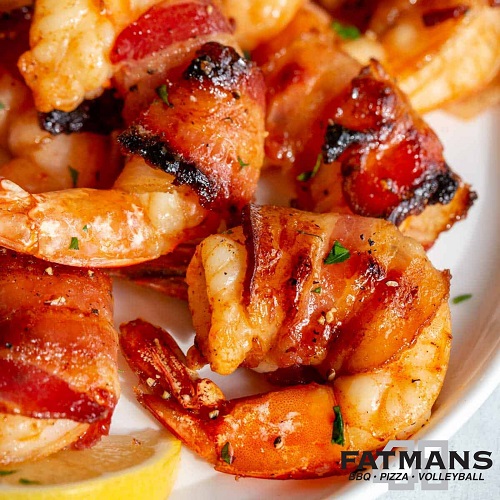 Bacon Wrapped Shrimp
Six large shrimp wrapped in thick bacon and deep-fried. Served over rice with chipotle-ranch dipping sauce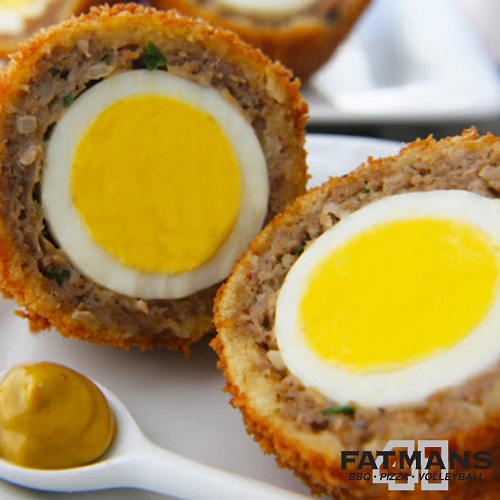 The Fat Egg
Two hard boiled eggs, surrounded by Jimmy Dean sausage, lightly breaded and deep-fried to a golden brown. Served Cajun aioli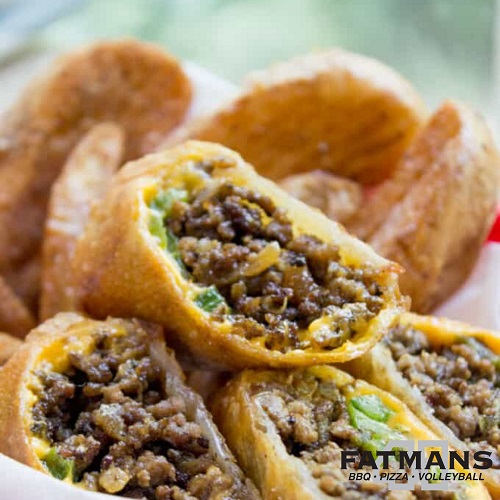 Italian Beef Bombers
Four Italian beef, giardiniera and mozzarella rolls crisped to perfection. Served with ranch dipping sauce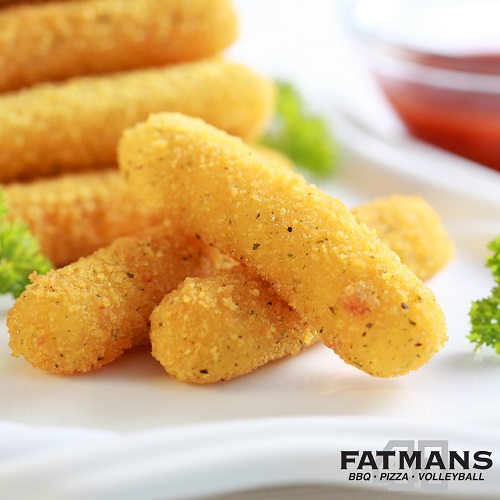 Mozzarella Sticks
Eight cheese sticks, breaded and deep-fried. Served with marinara sauce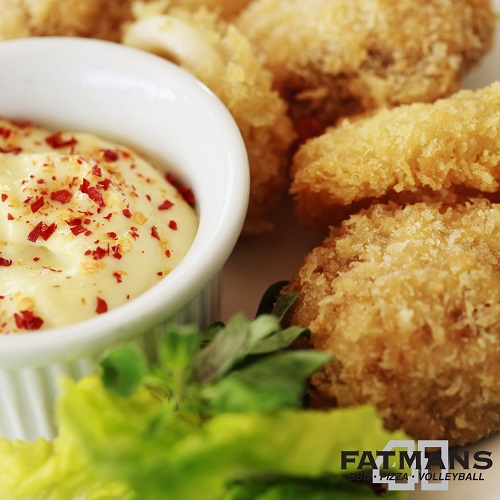 Breaded Mushrooms
Hand-battered mushrooms served with chipotle dipping sauce
Fried Cauliflower
Farm fresh Cauliflower hand breaded with cheddar cheese and fried until golden brown. Try it Buffalo style!
Fried Pickle Chips
Dill pickle chips coated in a light cornmeal breading with hint of spice and fried until golden brown. Served with chipotle ranch.
Southwest Eggrolls
Four eggrolls filled with chicken, corn, black beans and chopped peppers rolled in a flour tortilla served with chipotle ranch for dipping